Kcov - code coverage
Kcov is a code coverage tester based on bcov by Thomas Neumann. It allows collecting code coverage information from executables without special command-line arguments, and continuosly produces output from long-running applications. If you use and like kcov, feel free to make a small donation:

Using kcov is as simple as

  $ kcov /path/to/outdir executable [args for the executable]

The main features of kcov are:
Collects code coverage information from binaries directly - no compilation options
HTML and Cobertura XML output without processing steps
With Cobertura output, kcov coverage data can be easily integrated in the Jenkins continuous integration server.
Shared libraries linked to the application are transparently covered
kcov can accumulate data from multiple runs of the same program
kcov generates an updated web page every second, so long-running programs can be watched "live"
kcov allows output to be sorted, either by coverage percentage or filename
kcov allows specifying paths to include and exclude in the coverage, thereby limiting noise from system header files etc
kcov allows multiple program coverage to be kept in a single HTML output directory, and will automatically add more programs as they are run
build-id is automatically used to find source code, when applicable
You can see some example kcov coverage output for C64-network.org and kcov itself here. Source code for Kcov is available at github and more information on the implementation can be found in this blog post. A screenshot from the report: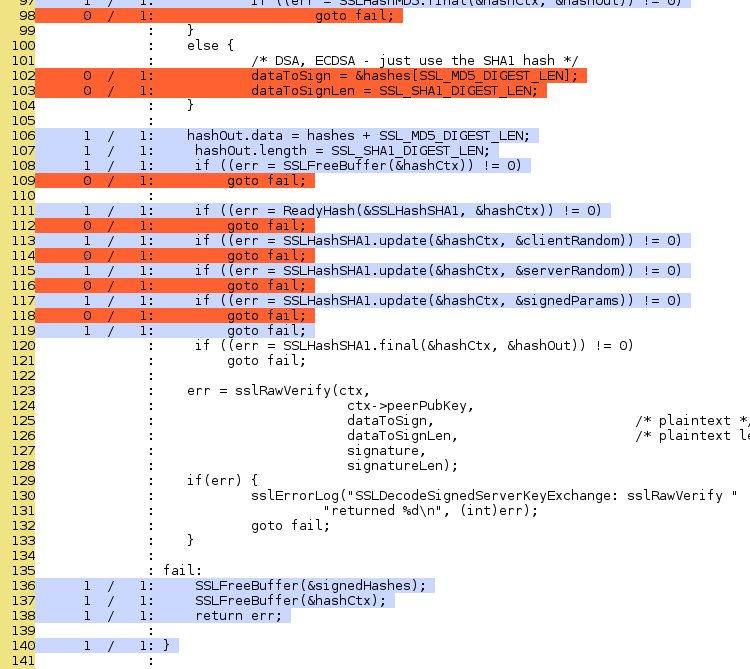 And when using it together with Jenkins, you get reports like these: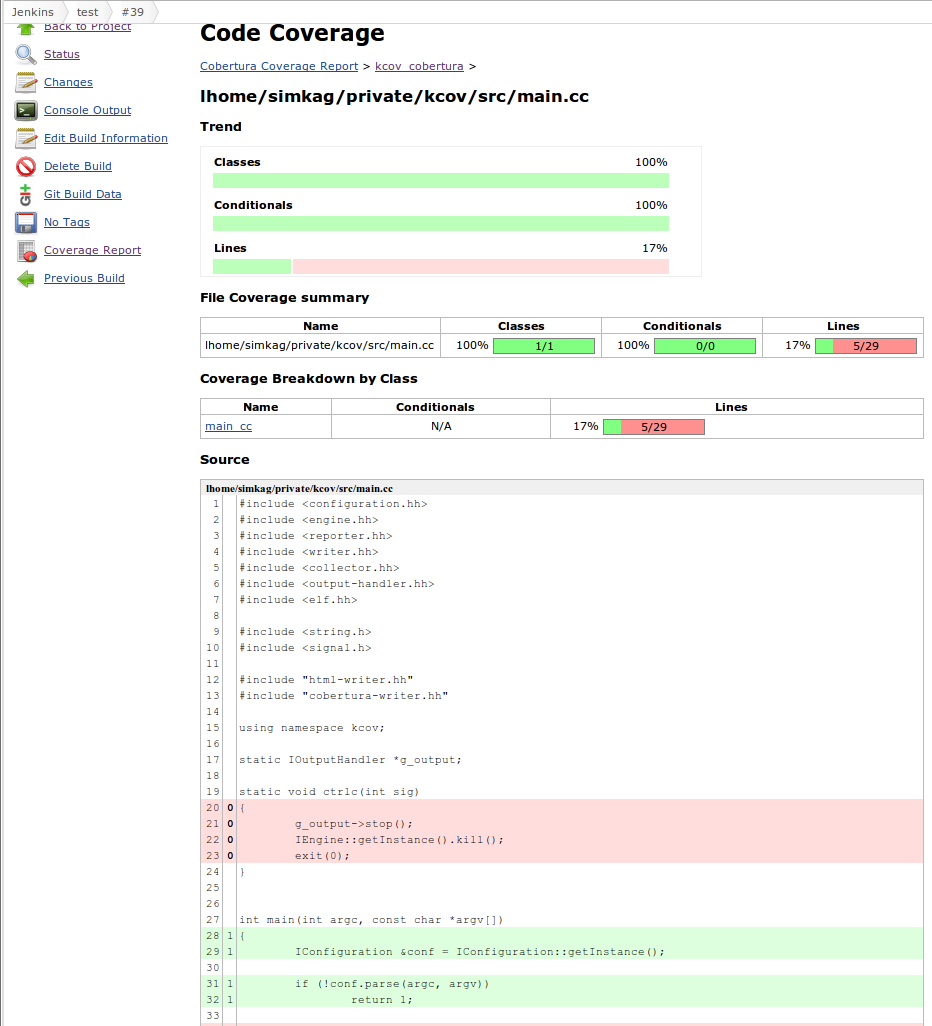 A running Jenkins instance with kcov coverage can be found here (covering kcov itself).
Download
The latest version is available here:

Author: Simon Kagstrom